Coloring is a great activity for all ages! The extra benefit of these coloring pages is the opportunity for you to use the Hungarian folk art for other projects like embroidery, woodcarving, woodburning and, if you are the creative sort, you can come up with a lot of opportunities for application!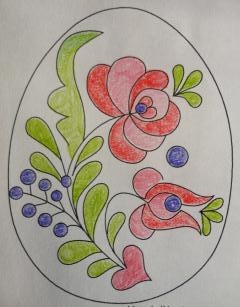 We have used colored pencils, crayons, and markers to color these pages but you can also use watercolor paints. Have fun and get creative! And if you use these designs as a springboard for another project, send us a picture so we can see what you have done!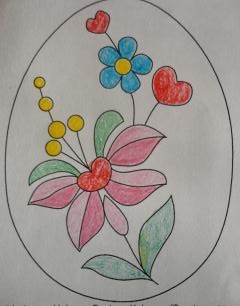 Click on the links below to print each Easter egg coloring page we designed. A special thanks to Emese Kerkay, a very talented artist who lives in Passaic, NJ.
Hungarian Folk Art Easter Eggs Page One
Hungarian Folk Art Easter Eggs Page Two
Hungarian Folk Art Easter Eggs Page Three
Boldog Húsvétot! Happy Easter!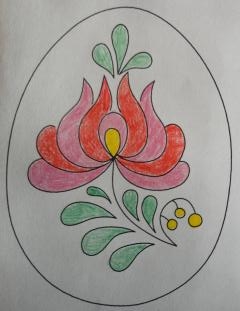 Interested in more Hungarian folk art coloring pages? Here is a link to our Hungarian Folk Art Valentines! Have fun!
For more great resources, sign up for our e-newsletter HERE!
We love to help you discover, celebrate, and share Hungarian heritage! To receive the latest Magyar Marketing catalog, please call 1-800-786-7851 so we can get your name and mailing address and we will send one to you! Click here to check out the Magyar Marketing website!