Kata is from Budapest, Hungary but currently lives in North Wales and studies Welsh. She started painting folk inspired florals at the beginning of the lockdown. First she painted on concrete blocks in the garden because she was without watercolour paper or quality paint.
Kata considers herself a total hobbyist. She studied literature, arts and history at the University of Budapest. Follow Kata on Instagram @TulipSessions
Want to color your own Hungarian folk heart by Kata? Download and print Print and Color Hungarian Folk Heart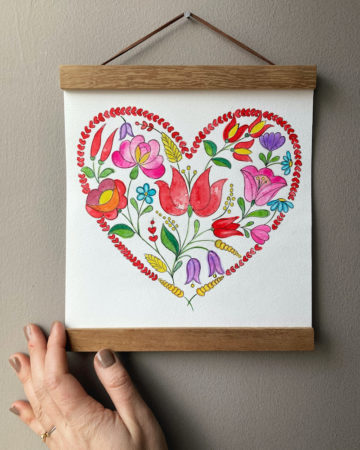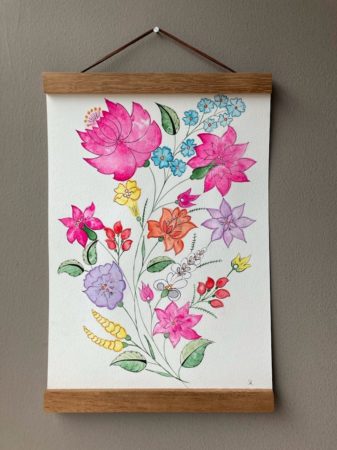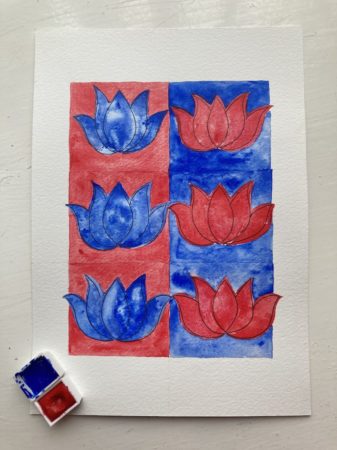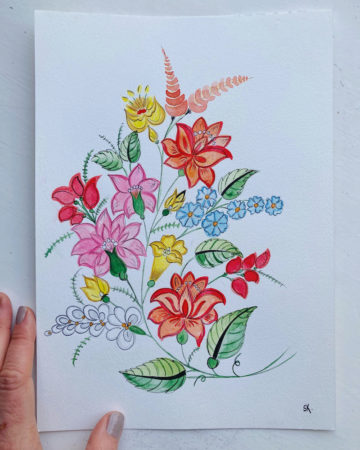 *** *** *** *** *** *** *** ***
Do you love to discover, celebrate, and share your Hungarian heritage? Sign up for our e-newsletters to receive information on Hungarian lessons, genealogy resources, recipes, creative inspiration, and more! Check out Magyar Marketing ~ The Hungarian Store for meaningful gifts with a Hungarian focus!