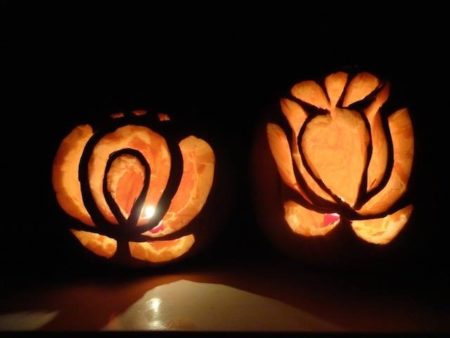 Carving pumpkins isn't necessarily a Hungarian tradition, although, as we become a more global society, different traditions are often adopted outside of their original country. I can't say where pumpkin carving originated, but it is a pretty strong tradition in the United States. I have loved seeing the new twists on pumpkin carving in recent years. They get more intricate every year, and some are truly works of art!
We aren't skilled pumpkin carvers, but we love adding a touch of our Hungarian heritage to the things we do. Over the last few years, we have had fun carving pumpkins with Hungarian themes.
We started with some sketches of simple Hungarian folk art. Then we penciled them onto the pumpkins. As you can see from our photos, we chose very simple designs, but you can certainly add as much detail as you want. Below is some Hungarian reverse applique which serves a great model for a sketch.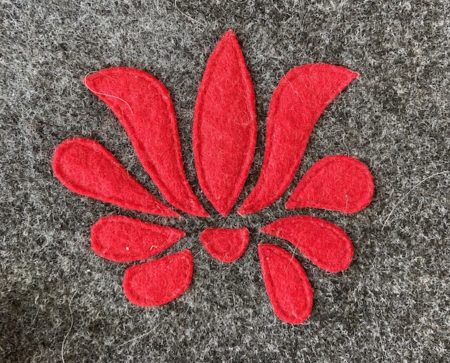 We bought some pumpkin carving tools.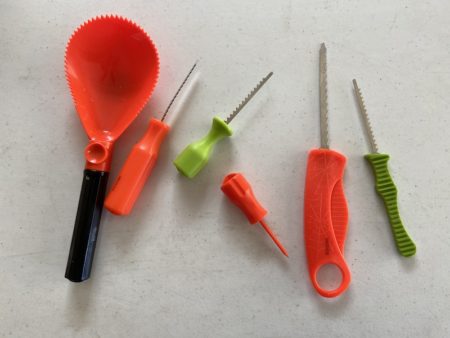 And we got to carving. It takes a bit of planning but it is a fun way to express your heritage. You may find that you enjoy sketching out the flowers enough and be inspired to do even more!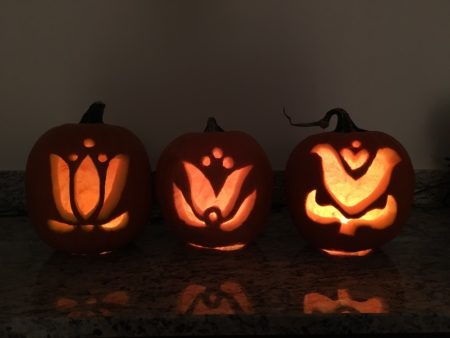 And in 2020, Elizabeth tried some relief carving! We needed to borrow some additional tools for that but here is her creation: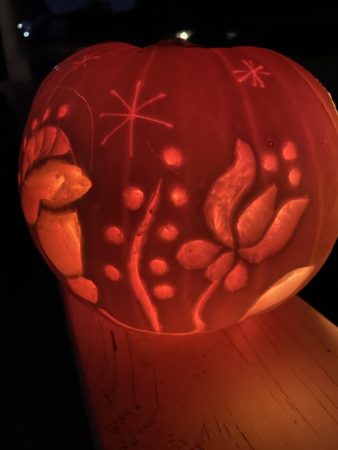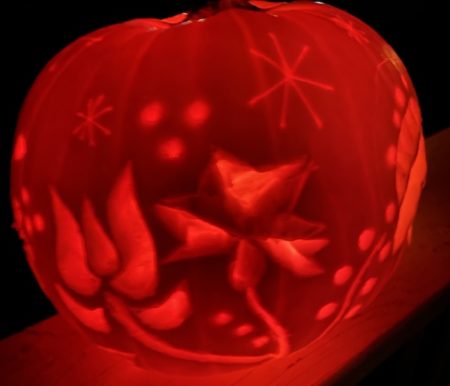 And for a little extra fun, here is an easy Halloween outfit if you own a Puli!
As always, have fun celebrating your Hungarian heritage! If you have photos to share of Hungarian inspired Halloween costumes or Hungarian folk art designed pumpkins or gourds, we would love to see them!