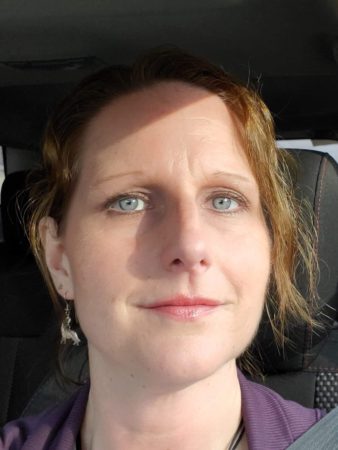 My Name is Larissa Paulik Bashura. Both of my parents are Hungarian. My father, and I have been working on our family tree for many years. My Paternal Grandmother was born in Ungvar, Hungary in 1913 and came to the United States via Ellis Island when she was 5 years old, with her mother. They settled in Connecticut. My maternal grandmother's family ended up settling in Connecticut as well as Lethbridge, Alberta, Canada.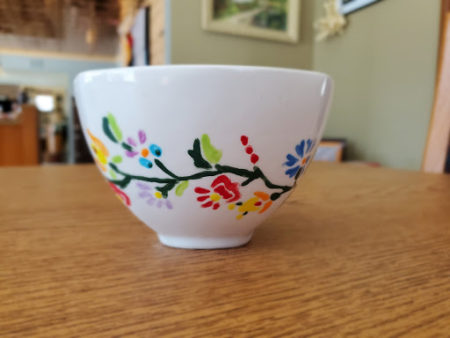 I have always been interested in my heritage. I try to cook meals and desserts that were passed down to me from both sides of my family. It is interesting how different the same dish can be made, depending on the side of the family.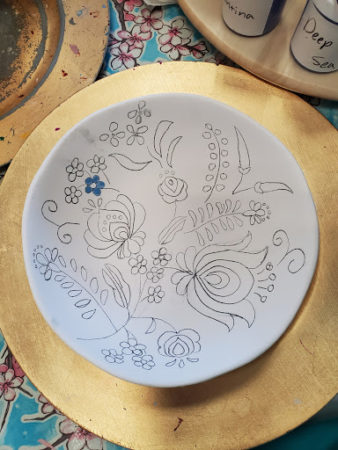 In my research I found a family in Budapest, Hungary with my maiden name. I located them online nearly 25 years ago. We can not prove that they are family due to the burning of records. But, as far as we are all concerned, we are family. 21 years ago I had the opportunity to visit them in Hungary. What an amazing experience!! I am hoping that one day I will be able to go back with my husband and my daughter.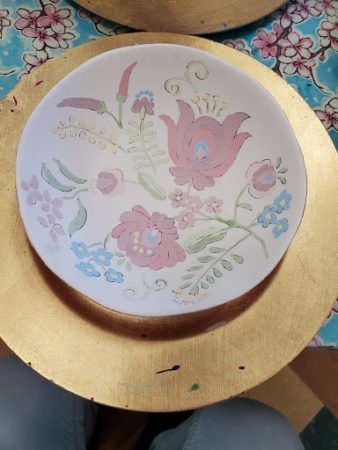 I have always loved the Kalocsa flower design. My daughter and I enjoy spending time at a local "paint your own pottery" store. You glaze the piece of pottery and they will fire it for you. I have painted 2 bowls with the Kalocsa flowers on them.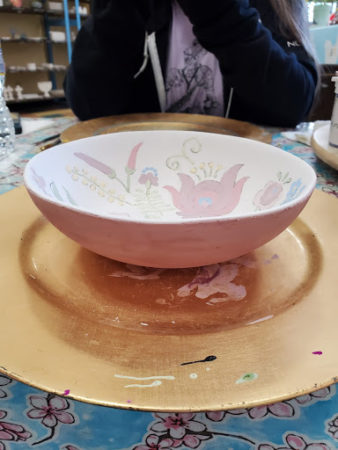 I just searched online for Hungarian flower designs. I found one or more that I liked and hand drew them on the bowl. I then glazed the bowl with the colors of my choice.  
You have to make sure that you do the minimum of 3 coats of glaze to get the most out of the color. The bowl with the design on the outside was easier to draw and glaze then the one with the design on the inside. It was a lot of fun! I look forward to adding to my collection. Each bowl took me 2-3 hours. And I would usually be able to pick up my bowl after being fired in about 10 days. Enjoy and good luck!