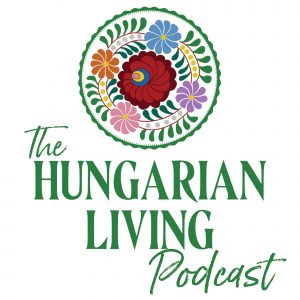 Join us for this episode of the Hungarian Living podcast where I visit with Julia Buckley, American Hungarian author. Julia weaves her Hungarian heritage into her fun mysteries and reading her books is a welcome distraction! I enjoyed these books!
You can order these books (and others) from The Hungarian Store — CLICK HERE!
Check out The Hungarian Store where we sell meaningful gifts with a Hungarian focus. Please visit Hungarian Living to sign up for our e-newsletter and see all the resources we have gathered for you!
Want to sponsor a portion of the podcast? Individuals can contribute towards a podcast at 3 different levels. Check it our HERE! If you are a business, please contact us at [email protected] for more information.