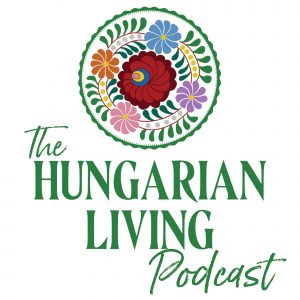 Episode 64
Szia! Welcome to Episode 64 of the Hungarian Living podcast! This is part 7 of the Icipici Series on Getting Started with Hungarian. We are still talking about the Hungarian language. And Anna Hamp is back with us again.
Today let's talk about some of the common phrases we would use with folks who speak Hungarian. How do you say:
Good Morning. Jó reggelt.
Good Afternoon. Jó napot.
Good Evening. Jó estét.
Good Night. Jó éjszakát. Jó éjt.
Thank you. Köszönöm. Köszi. Kösz.
Cheers! Egeségedre!
By the way, if you want to practice speaking Hungarian, we are offering our dialogue sessions again — starting early in September, so contact me right away if you want to jump in on the fun! We will talk about more phrases you can use right away in the class. To here a detailed explanation of our Hungarian Dialogue Sessions CLICK HERE for Episode 17 of our podcast.
Thank you, Anna for joining me on the podcast.
Check out our class offerings HERE and give us a call at 1-800-786-7851 if you want to talk about what might fit best for you!