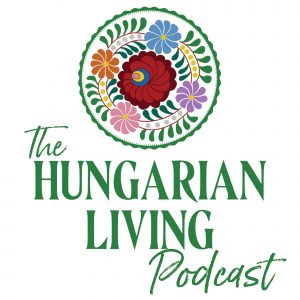 I grew up in Youngstown, Ohio which had a great Hungarian community. My mom grew up on Buckeye Road in Cleveland, Ohio which had even more activity. But you don't have to live in a strong Hungarian community to instill a love for Hungarian heritage!
Food is an easy way to help family members make a connection. In this episode, I talked about palacsinta (Hungarian crepes). And be sure you look around the Hungarian Living website for a lot of ideas on how to get more Hungarian into your life!
If you have a comment or question for us at the Hungarian Living podcast, send a message to [email protected]
Thanks for listening and be sure to share this with a friend!