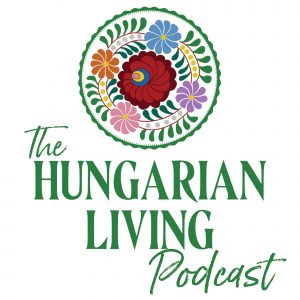 This episode is all about Hungarian cooking and recipes and the different ways recipes get passed down. I am including this recipe my mom had written down. I love that this is a recipe that you need to weigh the ingredients! That is the most accurate way to bake.
Note: Time and temperature were not written down nor were the number of servings. When I make this, I will have to wing it a bit. But, I am not too nervous about it. All the ingredients are good. I just can't say that I will actually produce the item the way it should look. I will have to dig through a few cookbooks and come to a conclusion. But this is a great example of incomplete information being passed down. And then, the next person has to research and improvise a little. These are important details. I doubt my mom left them off. Maybe they weren't on the original recipe.
The important piece for me is the handwriting. That's what I love about this recipe!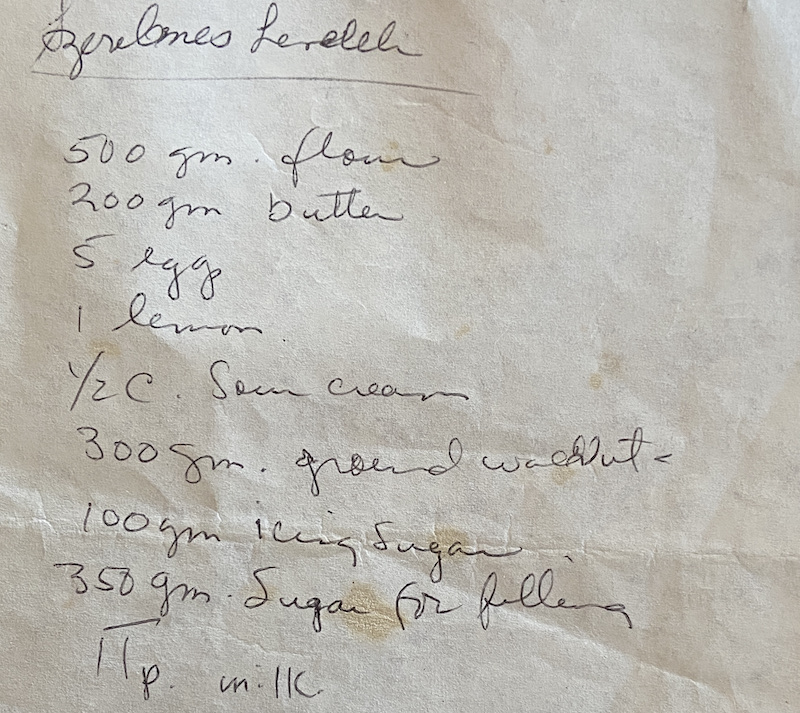 Love Letters – Szerelmes Levelek
500 grams flour
200 grams butter
5 eggs
1 lemon
½ c sour cream
300 gm ground walnuts
100 gm icing sugar
350 gm sugar for filling
1 Tablespoon milk
Prepare dough a day ahead. Crumble the butter and the flour. Add egg yellows. 100 gm icing sugar, sour cream, the juice of the lemon. Knead dough until smooth. Let it rest overnight.
On a well floured pastry board roll dough to proper thickness. Cut into rectangles. Mix walnuts, sugar, & milk. Add lemon rind (grated)
Place this filling on the center of each rectangle, fold 4 sides to meet in the middle. Brush tops with egg yellow. Bake until golden brown. Dust with icing sugar.
_________________
I will be posting the Wedding Soup recipe soon. It isn't Hungarian but it is delicious!