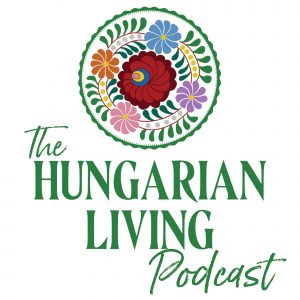 In this episode, I visit with my friend and tour partner Andrea Tordai about food and some of the Hungarian food traditions we grew up with as well as some conversation about the influences on Hungarian cuisine.
I also mentioned our e-newsletters:
1st week – Hungarian Events, News, & Organizations
2nd week – Hungarian Language, Genealogy & Travel
3rd week – Hungarian Recipes, Foods, & Traditions
4th week – Hungarian History, Inventions, & Creative Inspiration
Discover, celebrate, and share Hungarian heritage! On the Hungarian Living podcast we conduct interviews and share meaningful resources. Subscribe and review the Hungarian Living podcast wherever you listen to podcasts!