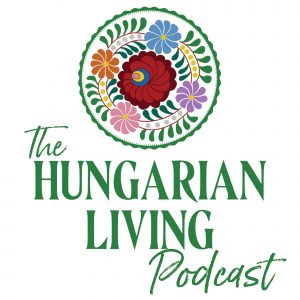 Episode 84
Welcome to the Hungarian Living Podcast!
We will be doing several podcasts on some of our road trips because we normally take quite a few of them and we always learn so much when we do and we thought it would be fun since summertime is typically the season for road trips! Thankfully Don, my hubby, is always on the hunt for Hungarian related items so he often finds things we should check out. If you live in or know of an area that has some Hungarian influences that we should know about and should consider road tripping to, send me an email at [email protected] and tell us all about those special spots and hopefully it will work out some day! Stay tuned for this episode of On the Road New Jersey
Welcome back to our regular listeners and if you are new to our podcast, we are glad you found us!
Recently, I was gone for over two weeks. I was traveling alone, which is fine and fun for me, but I was meeting up with all sorts of interesting folks all along my path, so I wasn't lonely. Plus, Don was always available on speed dial if I found myself needing some conversation while driving or having an issue with our van. So while I did check in with him every day, thankfully I didn't have any vehicle issues.
I love driving and I love listening to podcasts and I love connecting with people and I am perfectly fine doing all of that with Don, but this trip was one that made more sense to do without him. Someone needed to stay with the cat and run the show at the home. I guess you could say that Don drew the short straw!!!
I headed to my cousin Vicki's house in PA. Technically, she is my second cousin. Vicki's mom, Thelma, and my mom were first cousins, but I actually know Vicki better than any of my first cousins. I love my first cousins, but I just haven't been around them as much as I have been around Vicki. We always seemed to get a long even though we didn't see one another too much growing up. But then as life sometimes goes, we had more opportunities to see one another as our kids were growing up, and our friendship grew.
I haven't been to her house in a number of years and I was overdue for a visit but it is a long haul for one driver in one day. As if I didn't have enough time in the car getting to her place, a couple of days later we took a little road trip to New Jersey. I had two things I really wanted to accomplish that day and I was able to do them both!
One was being able to meet and visit with one of our Hungarian language instructors, Krisztina. Krisztina has been teaching for us about at least 2 ½ years and I wanted to sit down and visit with her and Vicki is always up for an adventure so we met Krisztina for a chat and a coffee in Somerville. It was great to get to know her in that face-to-face kind of way. She is delightful. And, a great instructor, too. I joined one of her classes for the summer and I am enjoying her style. And, of course, I need to do as much as I can to improve my Hungarian!
After we visited with Krisztina, Vicki and I headed to the Seven Tribesmen Brewery in Wayne, New Jersey. Have you been there? It's a great space! It was a perfectly beautiful day for a drive and chat and so while it was 6 or so hours of driving, you know, when you do it with a friend, it doesn't feel like a big deal.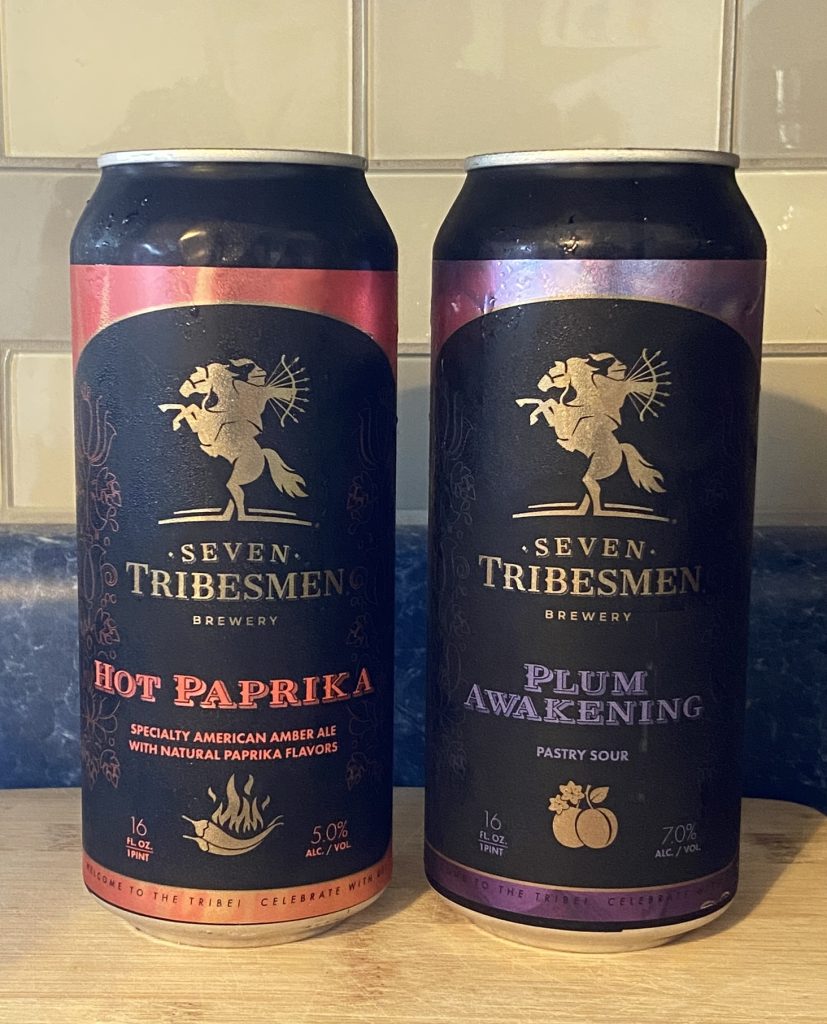 We sat down and enjoyed a flight of beers and ordered a bite to eat. We made sure to try the ones with the Hungarian flair – you know, the paprika ale, the hot paprika ale, and the plum awakening, which was a pastry sour.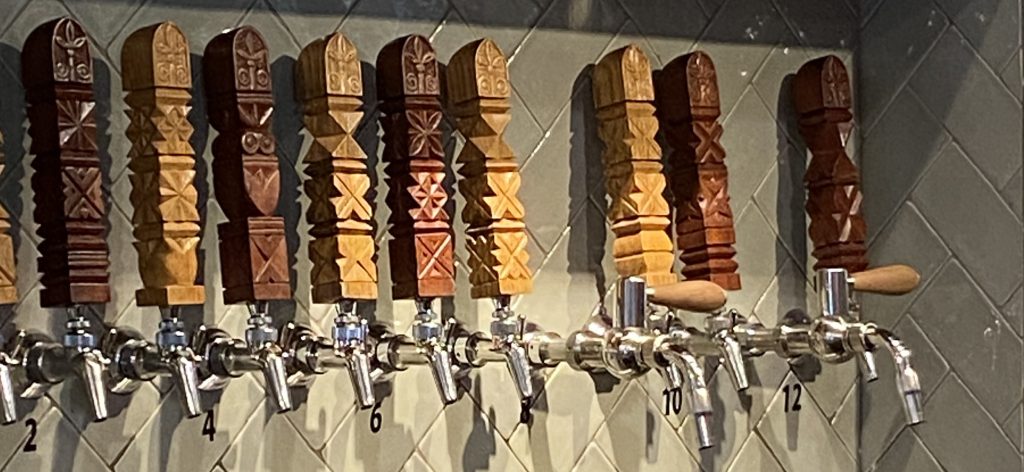 The thing about beer is that we all have different taste buds. I have a certain beer style I like but I am always open to trying something a bit out of my zone. That is always a part of the fun.
Will you love all the beers at Seven Tribesman? The offer a range of styles, so hopefully there will be one you are excited about. And the atmosphere is great. There is indoor and outdoor seating. But, even if you don't love what is currently on tap now, it is always fun to try new things and broaden your palate. Or, enjoy some fun with friends even if you don't drink. These guys are having fun with brewing and they are experimenting and even doing some collaboration with a brewery in Budapest. And, since I will be in Budapest at the end of the month, I will definitely be checking out that brewery.
Later on that week, as I headed to Connecticut, I stopped in at the Hungarian Meat Center in Passaic NJ. I grabbed some snacks to have in the hotel during the conference. I picked up some great cserkész  kolbász and some pogácsa! Both are perfect road trip snacks.
I would be remiss to mention that the  46th annual Hungarian Festival is coming up on Saturday, June 3rd in New Brunswick New Jersey. It is a full day of Hungarian fun – from 11am and into the evening. Be sure to get a festival program and check out all the details!  While we won't be there selling our things, you should really go. Enjoy the food, the entertainment, go visit the Museum, and celebrate all day long!
I am going to be in Hungary with our June Cultural tour of Western Hungary group and I am super excited to get back to the tour side of our business. I honestly feel like I have one of the best jobs. I meet amazing people, I learn so many interesting things about Hungary and Hungarian heritage, and I get to travel within the US but also to Hungary and help people get to know what Hungary has to offer. I hope you travel with us some day. Our trips are so much fun!
When you know of a business owner or a business with Hungarian connections, try to support them. It doesn't always mean buying from them. Sometimes it is just sharing what they do with others you know who might be interested. For example, if you like what we do on the Hungarian Living podcast, share this episode (or your favorite episode) with someone you know might get excited about it!
Thank you for tuning into this first episode in our On the Road series. We are looking forward to sharing our adventures with you! We will have links to the important places we visited in the show notes and a few photos, too!