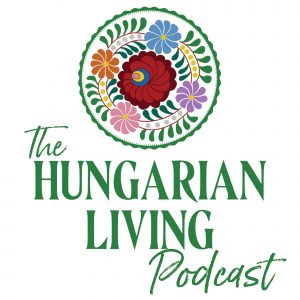 2024 Tours to Hungary and Private Family Trips
You are listening to the Hungarian Living podcast. This is episode 85
By the time this episode is posted, I will be in Hungary. But for now, I have been packing my bags, gathering last minute things, and making name tags for our tour participants for our June Trip. I can't wait. Stay tuned for this episode of the Hungarian Living podcast where I talk all about our tours in 2024 as well as our private trips.
To our regular listeners, welcome back and to those who are joining us for the first time, we are so glad you are here. I am going to give a super brief overview of our 2024 tours to Hungary but I am also going to talk a bit about our side trips and private tours and excursions.
For starters, we have our 2024 tour information posted on the MagyarLiving.com website.. We are waiting for the final pricing information on the May 2024 and October 2024 tours. There is a lot of fluctuation in prices and hotels are hesitant to give any commitments this far in advance. There is the added ambiguity about fuel pricing as well as the up and down of the forint. So, we all have to be patient for all the details. At this point, you can get a sense of what we do on our tours and see if we are visiting a region or focusing on things that are of interest to you. There is a link in the show notes.
In February we will have our Winter Traditions Tour where we will Experience the beauty of Hungary during a slower paced season. We will visit palaces and castles and workshops of folk artists. We will learn folk dances, and enjoy and learn how to prepare wonderful foods, even kolbász. And we will learn a lot about history and traditions and enjoy excellent gastronomy! We will be in Mohács for Carnival season which means we will learn all about the battle of Mohács that happened in 1526 and we will be able to be a part of the Buso festival. These traditional festivities have been inscribed on the Representative List of the Intangible Cultural Heritage of Humanity of the United Nations Educational, Scientific and Cultural Organization in 2009.
In May we will have our Folk Art & Culinary Tour
We will explore the folk art and enjoy wonderful foods in eastern and northeastern Hungary. Experiencing the local culture is important, so we will learn all about pálinka, the healing waters of several spas, and the wooden churches of the area as well as other architectural highlights.
And In October we will have our Wine & Culinary Tour We will visit three different wine regions in Hungary. We enjoy excellent wines and amazing foods! We will visit several UNESCO World Heritage sites. Experiencing the local culture is important, so we will learn all about pálinka, the healing waters of several spas, and stop in for a visit in Hollókő as well as the Hortabágy National Park.
But, if you have other areas on your mind, or you want a private tour, let's talk! We know that sometimes our tour dates to not necessarily align with your available dates for travel. For example, maybe you are going on a cruise and your final stop is Budapest. You can extend your trip for a few days and we can find you a driver/guide who can get you to those important areas of Hungary you would like to visit. We can take care of all of those details and you can have the fun! We have organized 1-2 day excursions for a small group of people as well as longer, private group tours. If you would like to explore this option, let's schedule a time and talk about your options. Visiting your ancestral village and connecting with relatives, even if you don't know how to speak any Hungarian, is entirely possible. You just need a translator. And, even better than a translator, is a tour guide who can help you understand the history behind why people left the country during the different time frames they left and explain important cultural details to you as the questions come to your mind.
Additionally, if you have a short time in Budapest but don't want to stress about getting around, you can hire a guide for the day, and they can get you to the places you want to visit and explain things along the way. Contact us at [email protected] for more information and to reserve your guide!
While we have been doing these things for our tour participants for a number of years, we have formalized our process for those who aren't on one of our tours but would like to have a more personalized visit. Each excursion is priced on a case-by-case basis and is determined by your needs. Once you receive your quote, you can pay by check or with a credit card.
So, whether you are joining us for one of our tours or you would like to schedule a driver/guide for a very personalized visit, we are looking forward to talking about your options!
Thank you for listening! We will have links in the show notes to the tours talked about in the podcast so please check those out. And, if you like what we do on the Hungarian Living podcast, share this episode (or your favorite episode) with someone you know might get excited about it!