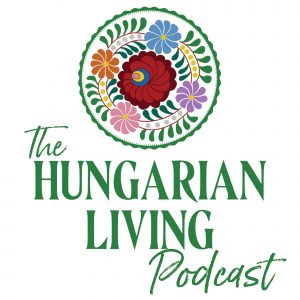 Episode 48 Pictures and Old Letters
Recently, I mentioned in one of our newsletters that we went to Pella, Iowa for the funeral of one my husband's aunts. The Vos side of the family is Dutch. Don is my husband and his grandmother was born in Holland and settled in this sweet Dutch community when she was a child. She grew up speaking Dutch. She married a Dutch guy and had seven children, one of which was Don's father. The four daughters all married Dutch guys and raised their families nearby. The three sons all married outside of the Dutch world and left the "nest". It's a familiar story in many families.
The Vos siblings were pretty close. So, when Don's dad, Wilbur, died in 1964 at the age of 37, it was a shock to everyone. Don's mom had two young children and was pregnant with the third. Wilbur's siblings maintained a strong connection with Don's mom and the kids and that connection continues today. They didn't let Hilda and her kids Don slip away from the family nor their heritage. I came in on the scene in 1985. Sadly, Hilda died in 1986, two weeks before Don and I were married. In fact, the Iowa families had to make a choice between attending Hilda's funeral and attending our wedding because they happened only two weeks apart. It was a crazy time.
I am so thankful I was welcomed from the very start. Wedding gifts were Dutch Delft blue pottery. And then our kids were welcomed. And these aunts and uncles continued to encourage a connection within the family. When they were traveling nearby, they made a point to stop in and visit when they could. As a super special treat, they often brought delicious Dutch pastries along from the bakery when they visited.
We love visiting Pella. It's a great little town. Of course, what draws us there is the opportunity to visit with extended family. But, we also love the serious dose of Dutch everything that we get when we visit — from hearing the language to tulips everywhere to the Dutch last names to the windmill in town. We always need to visit the bakery to get some Dutch letters and other Dutch goodies. With so much Hungarian stuff going on in our lives, it's easy to let the Dutch and German sides slip away, but we are determined not to. Those parts of our family's heritage are just as important to honor.
But, we don't get to Pella often enough, and this funeral was a great opportunity for the first cousins to reconnect. Don's Cousin Patty brought along old family photos from her mom that had Don's mom and dad in them, along with the grandparents. And I think it was cousin MaryLynne who brought along old letters her mom had that Don's mom, Hilda, wrote between 1964-1971. Guys, these are amazing treasures! We had no idea that these things were out there. But, the aunts saved them and now the cousins are passing them onto us.
The funeral for Don's aunt celebrated the life of a wonderful person. Her husband died a few years ago but we were unable to attend the funeral. Thankfully, we were able to attend this funeral and connect with a lot of the cousins. We had a great time reminiscing and catching up.
My point in telling you this story is mainly about the value of those who hold onto family members, even when their lives get complicated. Through the years, these sisters and their husbands worked at keeping us connected to the family, even if we weren't so good at responding back to Christmas cards or didn't get to their neck of the woods very often. And then, to have the cousins pass along things to us from over 50 years ago was so unexpected but so treasured, I knew I had to bring it all up on a podcast. I just love how this family decided to hang onto their extended family with intention.
Do you have photos or letters that the children or grandchildren of your siblings or nieces or nephews or cousins might appreciate? Do you have some things in your possession that are better served with a different branch of the family? You don't have to give up the originals, but I encourage you to save them digitally and share them, even if they may not be appreciated at the moment. Sometimes it takes years for people to come to the space and place where they can start digging into their family history.
I have known of people withholding family history details because they found it, they worked for it, and they don't plan to share it with anyone else. There aren't too many good reasons to not share family history. Life throws curve balls at a lot of people and working on genealogy isn't so easy. Thankfully, there is an amazing amount of information available these days. I encourage you to be generous with what you know and make yourself available for those who want to know more about their family history. This type of generosity isn't costly. And it can renew family relationships that, due to distance and life's circumstances, have taken a pause.
Check out The Hungarian Store where we sell meaningful gifts with a Hungarian focus. Please visit Hungarian Living to sign up for our e-newsletter and see all the resources we have gathered for you!
Want to sponsor a portion of the podcast? Individuals can contribute towards a podcast at 3 different levels. Check it our HERE! If you are a business, please contact us at [email protected] for more information.