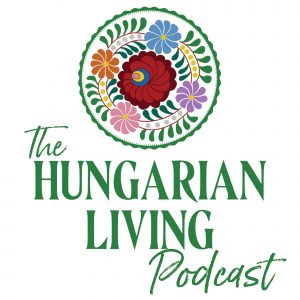 Episode 69
Szia! This is part 4 of the icipici series of Traveling to Hungary. Are planning to take one of our trips to Hungary or Transylvania or you are doing your own thing? Either way, today we are covering some important money things to consider as you plan your trip.
What do we need to think about when it comes to money?
Well, first of all, if you haven't traveled in a while, traveler's checks are just not the thing at all anymore. Don't do it. It will set you up for all kinds of challenges.
Hungary is a part of the European Union so you can use Euros in Budapest. But I really recommend you get familiar with the Hungarian Forint. If you go out to the countryside, that is really the currency they will be using. I have only ever used forints when I have traveled to Hungary. It's truly the local currency. It takes a little getting used to but with a little cheat sheet of some USD – HUF conversions, you will soon find yourself able to understand how much you are paying for things.
I always have some cash with me. And I don't get it all exchanged when I arrive. I always take more than I think I need. It's ridiculous to buy a scoop of ice cream with a credit card. And when you are out in the countryside and visiting small vendors, believe me, it is rare that they are set up to receive credit cards. You know every transaction comes with a fee that gets assessed to that little business. Do yourself a favor and do them a favor, pay in cash.
I never exchange money at the airport. The exchange rate is absolutely not in our favor at all. But, if you think you have to have $20 or $30 worth of Hungarian money in your pocket, you can do it. But unless you are flush with cash, you shouldn't go that route for large exchanges. There are money exchange places all over Budapest and the rates are much better than at the airport. Personally, I would rather be generous with my money in other ways and not at the airport.
Get your money exchanged in Budapest before you go out to the countryside. It isn't so easy to find places to exchange money once you leave the big city. It isn't impossible, but it is just a good idea to have it settled before you leave town.
You might be able to get some money exchanged through your bank before you leave. I have never done that so I don't know about the exchange rates or fees associated with that but, if you want to explore that option, it might be one for you. Just be ready to do that at least a month in advance. Give the system time to work.
____
I always have a credit card with me. Sometimes 2, just in case one decides to not cooperate. One time when I was traveling to Atlanta, all three of my credit cards were unusable. They were concerned that I was traveling away from my home state of Indiana. But a month earlier there were no questions when I used my cards internationally. That type of inconsistency forces me to have a back up plan to my back up plan. It's a bit of a hassle but as much of a hassle as being stuck with no money.
One nice thing about traveling with us is you have two meals covered on each full day. So, you know you won't go hungry. But, it is a bit of a pain.
I only use Visa or Mastercard when I travel. Discover and American Express cards aren't really popular or well known. Maybe they have high fees for the vendor, I don't know but it isn't worth having a card along that may or may not be used so I just don't mess with those kinds of cards.
____
I always contact my credit card company and tell them all the countries I will be traveling to and when. Even the countries I will simply have a layover in at the airport. You just never know when I short layover will become a long one.
If you haven't set up a pin code for your cards, I would recommend it. I set the same pin for both cards, that way I am not trying to figure out which card has which pin code.
So, just to recap a bit, having cash with you is always a good idea. Make sure your credit card company knows you are traveling and you have your personal identification number (pin) set up. And
Would you like more information on our upcoming Zoom chat about our tours to Hungary and Transylvania? It's free and there is no obligation to sign up for a tour. It's a just a way for you to meet us and see if our tour structure is something that works for you! Email [email protected] for a link to the next session coming up!
Thanks for listening! If you enjoyed this podcast, Stay tuned for Part 5 of the Icipici edition of the Hungarian Living Podcast all about Traveling to Hungary. we also have Icipici podcasts on Getting Started with Genealogy and Getting Started with Hungarian. Be sure to check them out wherever you listen to podcasts!!