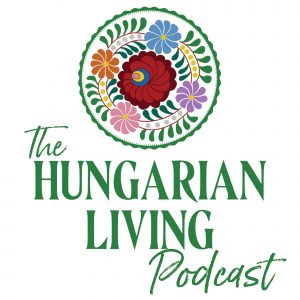 EPISODE 71
This is part 6 of the icipici series of Traveling to Hungary on the Hungarian Living Podcast.
Some people have said to me "I don't need a travel agent and I don't need travel insurance."  I will share my thoughts about this in this episode!
Have you noticed? Even making your way across the USA by plane is a bit crazy these days.
If you are skilled at making flight reservations and you have travel points you want to use, by all means, make your own reservations. But when it comes to flying, you have a few things to consider like:
is a direct flight is available?
How long is a reasonable layover?
How do you plan to get to your hotel once you get off the flight?
I recommend you arrive a day or two ahead of schedule if you are joining a tour. This gives you a moment to rest a recuperate from the flight and it builds in a little cushion in case your flight gets delayed.
And trip/travel/tour insurance? Definitely look into it. In most cases, if you have a pre-existing condition, you need to purchase your insurance within 10 days or less of your flight or tour deposit, whichever happened first.
When you buy travel insurance be sure you know what it covers! It will take a minute to sort through all of your options, but just remember, insurance is designed to give you piece of mind. And, if you plan on doing a bit of travel within a year, consider an annual plan.
We recommend insurance because when we send the money over to Hungary and Transylvania for our deposits, in most cases they are non-refundable. That means we do not get any money back if you don't show up. We cannot return what we don't have. There is a time frame for cancellations on any tour you take so be sure to ask what those details are whether you are traveling with us or someone else.
If you want to spend a day or two traveling to your ancestral village, contact me! We love helping people explore the regions where their parents, grandparents and great grandparents came from!
Check out all our upcoming tours at MagyarLiving.com and contact us at [email protected] if you want to check out one of our Zoom sessions all about our tours to Hungary or Transylvania.