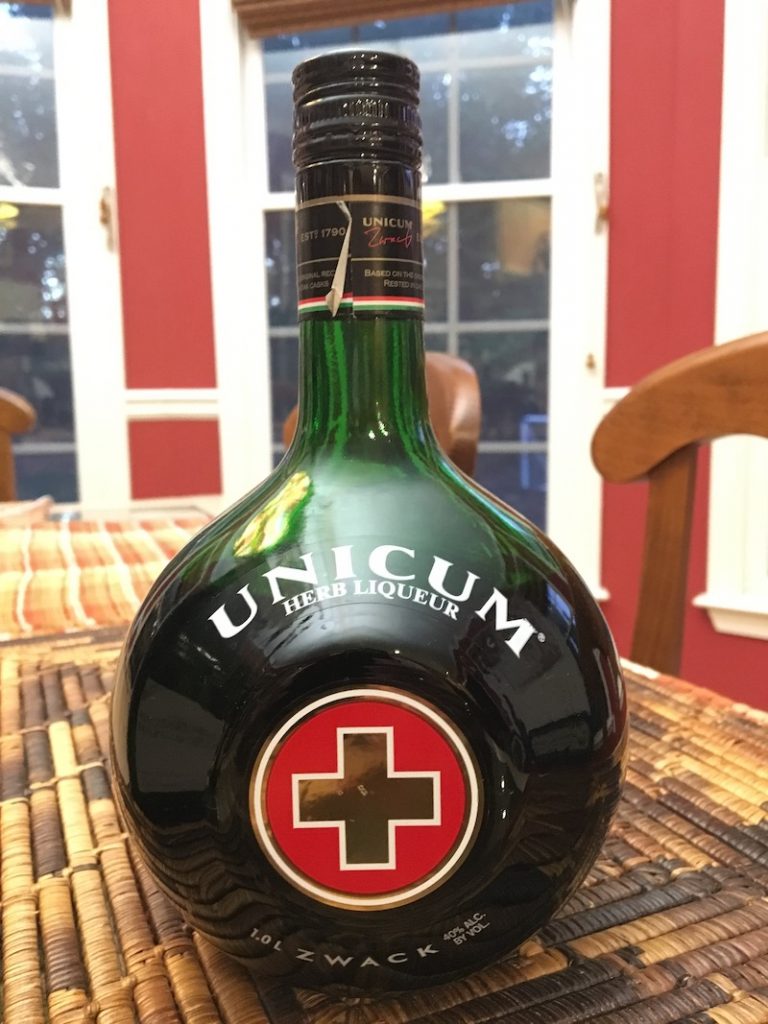 Pictured above is just a sampling of the 40 herbs that make up Zwack's Unicum!
Have you ever tried Unicum? It's an herbal liqueur packed with a punch. When I was younger, I tried it and was not terribly impressed. But I have to say it grew on me!
These days I love it, especially the Unicum Szilva version. It is the original recipe but then that concoction is put on a bed of dried plums for 6 months to soak up that plum goodness.
There is a version called Unicum Resirva which has been put in a Tokaj Wine barrel for 6 months and a new one that is called Unicum Barista that involves coffee beans. I haven't tried those, yet.
In the United States sometimes the Zwack Next is available. But, it isn't the original recipe. It's the watered down version.
Zwack has an excellent tour of their distillery in Budapest