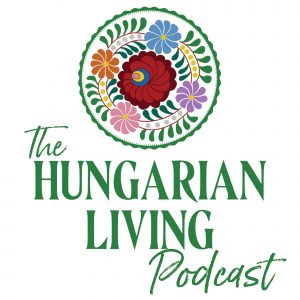 Episode 67
Szia! This is part 2 of the icipici series of Traveling to Hungary. And if you are planning to take one of our trips to Hungary or Transylvania or you are doing your own thing, we will be covering some important things to consider as you plan your trip. So take notes.
Today we're talking about walking and why it is a good idea to start now in anticipation of a trip.
It's a good idea to start adding extra walking steps into your days if you are planning any international travel. It might come in handy as early as at the airport where you might be required to change terminals or run like crazy because your gate changed at the last minute.
Budapest certainly has a great transportation system, but if you only travel by bus, taxi, tram or metro you will be missing out on a lot. In fact, you might spend more time trying to understand all that, especially if you don't speak Hungarian then you would if you just decided a nice walk will get you to where you want to go, I love every form of travel and there are certainly benefits to each. But there are some hidden gems in places where you have to walk.
Of course, you should check in with your doctor first, but most people can add more walking into their day and their doctor won't mind at all. In fact, if you can start taking the stairs more often, that will come in handy too. There are not necessarily elevators in every building that you might end up visiting.
On our tours, we might we find ourselves in a medieval castle, in a palace, or taking a stroll in a vineyard. Cobblestone streets are fairly common place and certainly add to the charm of Hungary. And don't forget, you will be faced with a lot of amazing food decisions. Planning to do a little extra walking will help offset your calor intake, if you know what I mean!
Are you planning to travel with a buddy? Don't forget to talk to them about adding more movement into their every day! Travel is more fun when you are in better shape!
Would you like more information on our upcoming Zoom chat about our tours? It's free and there is no obligation to sign up for a tour. It's a just a way for you to meet us and see if our tour structure is something that works for you! Email [email protected] for a link to the next session coming up this month! Stay tuned for Part 3 of the Icipici edition of the Hungarian Living Podcast all about Traveling to Hungary.
Thanks for listening! If you enjoyed this podcast, we also have Icipici podcasts on Getting Started with Genealogy and Getting Started with Hungarian. Be sure to check them out wherever you listen to podcasts!!
Want more from Hungarian Living? Visit our website and sign up for our e-newsletters or catalog in the Contact area!