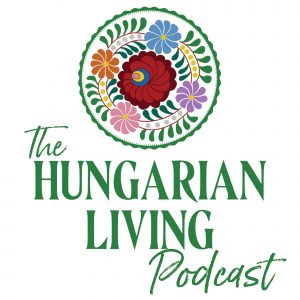 Episode 65
We are wrapping up our series on Getting Started with Hungarian! This is the last official episode in the series!
Szai! Welcome to Episode 65 of the Hungarian Living podcast! This is part 8 of the Icipici Series on Getting Started with Hungarian.
If you are tuning into this episode first, I recommend you go back and listen to the whole series. Remember, they are just Icipici so they won't take a lot of time!
Episode 58 Part 1
Episode 59 Part 2
Episode 60 Part 3
Episode 61 Part 4
Episode 62 Part 5
Episode 63 Part 6
Episode 64 Part 7
So you can have all the things that will help you get in a good space for Getting Started in Hungarian. It is important to be squared away and get started on the right foot!
But first, let's talk about the danger of perfecting a phrase that might get you into trouble!
There have been numerous times I have been to a Hungarian festival and someone comes up to me and says "Jo napot! Hogy vagy?" which means, "Hello, how are you?' Well, I can answer that with a question so I often do because I am always excited to practice my speaking skills.. And then they typically say "Well, that's all I've got. That's all I know" And the conversation switches to English. And that is perfectly fine. I love that they know that much. In fact, I used to be able to only really say that much because I heard it over and over again. We catch onto things quickly in those younger years. But wouldn't it be fun to get to a place where you can go further than that and be able to respond to a few niceties? Maybe be able to ask a few questions and have a sense of the answer?
My husband, who is not Hungarian, does pretty well saying: Nem beszelek magyarul. Which means: I do not speak Hungarian. Unfortunately, as he is saying that, he is indeed speaking Hungarian and that actually gets him in trouble. I guess he needs to change his answer to: Csak egy kicsit beszélek magyarul. Which means: I only speak a little Hungarian.
My caution to you is, if you are going to perfect a phrase, be prepared to hear the next thing in Hungarian. Those who speak fluently or link to practice will be so excited to hear that you speak Hungarian that they will definitely want to continue the conversation.
Let's talk about how to do that.
There are a lot of apps that you can download and the free versions can be very helpful. I don't pay for all of the tools that I use for my Hungarian learning adventure. I pick and choose. I have used the free version of DuoLingo the most, but there are also other ones like Quizlet and Drops. I love Catch Budapest's One Hungarian Word a Day.
 Sometimes I listen to Hungarian folk songs by groups like Holviola and Balkan Fanatiks
And sometimes I challenge myself to memorize a few thins like the first verse of the Hungarian national anthem
Actually, anything set to music is good for me. Even children's songs. I learned a number quite a few songs and they are coming in handy when I want to sing to my grandkids. I have use the Hungarian national anthem to sing them to sleep when they were babies because it is a pretty slow song and they don't care if I mispronounce something here and there! But, there are peppy ones too, like Az a Szep and Debrecenbe kenne menni.
Have you tried memorizing the Common Table Prayer? Or the first verse of the famous poem by Petofi Sandor? The Nemzeti dal (or national song) is a fun challenge. I have only tackled the first verse. Some day I will do more. It  starts out Talpra Magyar hi a haza itt az idő most vagy soha! This part loosely translates to  On your feet, your country calls you. This is the time, now or never!
One thing that might be helpful for you is to find a study buddy – someone you can report to about your progress and can help you celebrate your success! There are other Hungarian learners out there! We have collected quite a few! Come join us!
As I mentioned before, there is no substitute for engaging with a real person who understands how to teach Hungarian. So, we have a number of options for you to consider. But you have to contact me! We can find a class for you if you are interested in taking your Hungarian language skills to the next level! We can help you find a place to belong, to be encouraged, as well as be challenged as you learn Hungarian.
We have regular classes with an instructor—small groups that meet for one hour each week. Most of our sessions are 12-14 weeks long.
We have review sessions – So if you have the MagyarOK books and have worked through the CH 1-4 and want a review session, we've got you covered! And if you want a review session for Ch 3-5, we have that too! We don't do these review sessions all the time so take advantage of them when they are offered! This is a great way to get more solid on material you think you kow or have learned before but have possibly forgotten.
Are you working through Hungarian material by yourself but a little frustrated by not understanding what you are learning? Then our Hungarian Language Clinic is a perfect opportunity for you to ask your random grammar and vocabulary questions and get answers! We meet each week for one hour and it is open season on our instructor who can field all sorts of questions with patience and wisdom! Or, just come and listen to all the questions others bring until you get the courage to ask your own. A fun and friendly group.
And, speaking of fun, Want to practice your speaking skills? Yep, this is definitely where I am still a bit nervous. But every time I practice, I am glad I do! Our Hungarian Dialogue Sessions are a great way to get busy speaking and get feedback from the instructor. The dialogues are preset so you don't have to worry about making grammar mistakes. You just have to focus on the pronunciation piece. And, bit by bit, you will get there. For a more in depth explanation of our Hungarian Dialogue Sessions, check out Episode 17 of the Hungarian Living Podcast. And Episode 38 talks a bit more in depth about Hungarian Language Learning Opportunities. Call us to take the next step in your language learning! 1-800-786-7851!
And, don't worry, even though this is the last official episode of the IciPici series of Getting Started with Hungarian of the Hungarian Living Podcast we will surely do more episodes about learning Hungarian. We have more Icipici and full length podcasts coming up! As always, if you have a suggestion or comment, please contact us at [email protected] – we love to hear from our listeners! We are delighted to see we have listeners from all over the world and it is amazing! Truly, we are excited about the positive response and encourage you to recommend this podcast to others. Thanks for listening and have an awesome week!